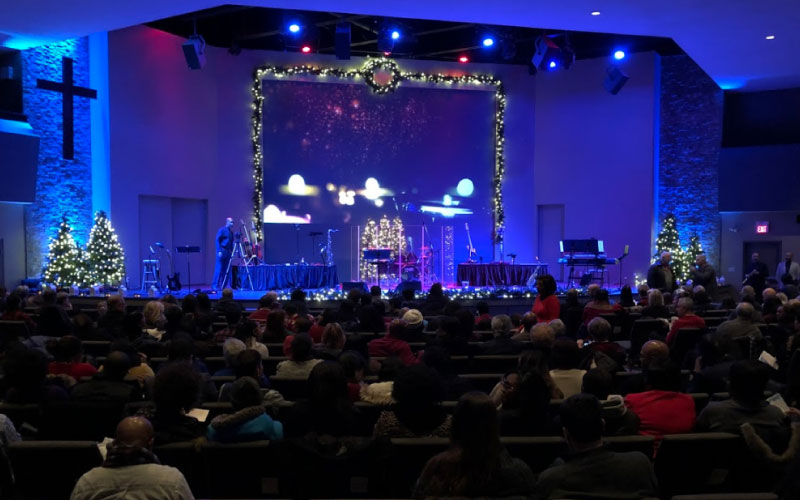 Our Church
Jesus is the head of our church. We strive to do all things for the glory of God and shepherd our congregation well. Tracing Morningstar's history brings us back to our simple mission of loving God, loving our neighbour and making disciples of Jesus Christ.
Our story began in 1958
A Bick's Pickles salesman felt led by God to start a Baptist church in the rapidly growing area of Painted Post and Markham road in Scarborough. Before long, Harry and Hannah Strachan had a small group of families meeting in his home as he shared his vision for a church. The church first gathered to worship publicly on October 13, 1958 in the rented facilities of Churchill Heights Public School, which would soon become the name of the young church. Today we are a congregation of over 800 and are known by a different name, but we are still seeking to do the same thing that we have always done: make disciples of Jesus Christ.
Our Denominational Family: The Fellowship Baptist Movement
The Fellowship is a family of over 500 Evangelical Baptist Churches scattered across Canada from the Yukon to the tip of Nova Scotia. The Fellowship was born in 1953 out of a desire for a nationwide body of churches committed to the truth of God's Word and the proclamation of salvation through Jesus Christ. Over the last 52 years, several hundred churches have joined The Fellowship, either in large blocs or individually. The dozens of church-planting projects undertaken by Fellowship churches and ministries continue to be our main source of growth.
The churches of The Fellowship share a burden for reaching the world with the good news of Jesus Christ. Through our overseas mission, Fellowship International, we currently minister in more than 20 countries worldwide.
As The Fellowship seeks to implement its vision for the 21st century – seeking spiritual renewal, growing healthy churches and strategically planting new churches – we pray that God will continue to bless this nationwide family of believers and use us to bring glory to His name.
Watch Our Sunday Livestream at 9:00 & 11:00 AM