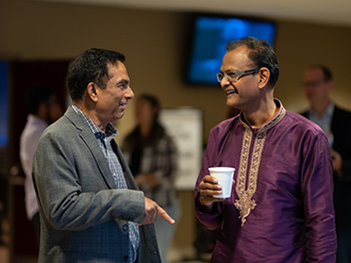 Reach Out
Our church is located in the Scarborough neighbourhood of Toronto – one of the most diverse areas within arguably the most diverse city in the world. We have over 70 nations represented in our membership. Reaching out to the nations for us means walking out our front door, as well as helping others around the globe.
Alpha
Alpha is an opportunity to explore and discuss big questions about life and faith in a casual setting over several consecutive weeks. Stay tuned for our next Alpha session! Learn more about Alpha here.
Church Planting
We seek to plant, and assist with the planting, of churches in the Toronto area. This has included reaching out to the Ajax community through Ajax Lighthouse as well as hosting and resourcing other church plants in the Scarborough area.
Pregnancy Care Centre
We envision a city where no woman faces an unexpected pregnancy alone; where every mother and father has access to care, support, and community. Help us achieve that vision by volunteering with us! Learn about the Pregnancy Care Center.
Outreach Centre
Serving our community can look as diverse as our own community is. We host a Community Day with games and a clothing drive, and Christmas concerts. We seek to support students at local universities, front-line medical workers, and newly arriving refugees.
Leaders Formation
We seek to train church leaders in other countries, equipping them with theological and practical training as they reach out to their own communities in the name of Christ. Learn more about Leaders Formation.
Missions
We support over 30 missionaries across the globe, as they speak the Gospel into every corner of every habitable continent. 
Refugee Sponsorship
Morningstar is a refugee-sponsoring church. Our Refugee Committee seeks to meet the needs of the current refugee crisis in our world by identifying families in need of sponsorship and working to develop settlement plans, prepare budgets, and ensure the family is successfully integrated into Canadian society.
Join us as we Reach the Nations for Christ
If you'd like to learn more about any of these outreach initiatives, or if you would like to join, please contact us at
info@morningstarfellowship.ca
Watch Our Sunday Livestream at 9:00 & 11:00 AM